Saturday, December 29th, 2007
Well…I talked to Godaddy a # of times about my (then) upcoming campaign & was reassured twice that my shared hosting account would be able to handle the traffic. I specifically asked them, both times, if they were familiar with "the digg effect" and to please go google it. They said they weren't familiar, but they had no doubts they could handle the traffic. If this is what they mean by "handle the traffic," then I guess they were right.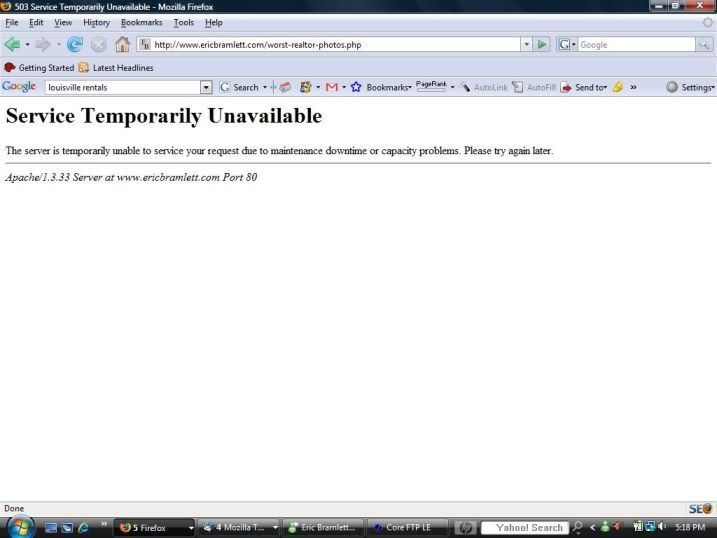 After the server crashed, I immediately called them back & asked them to transfer me to the manager. Apparently, my hosting plan can only handle 150 inquiries/second, and we had 1.1m in 2 hours. Unless we had <1 second latency, this wasn't going to cut it. The manager then transferred me to his manager, who then got on the phone with the server tech, who manually changed the permissions to allow the necessary amount of inquiries. With 2 hours of downtime, I logged 50k visitors that day. I'm not sure how many I missed out on.